The Morning Drill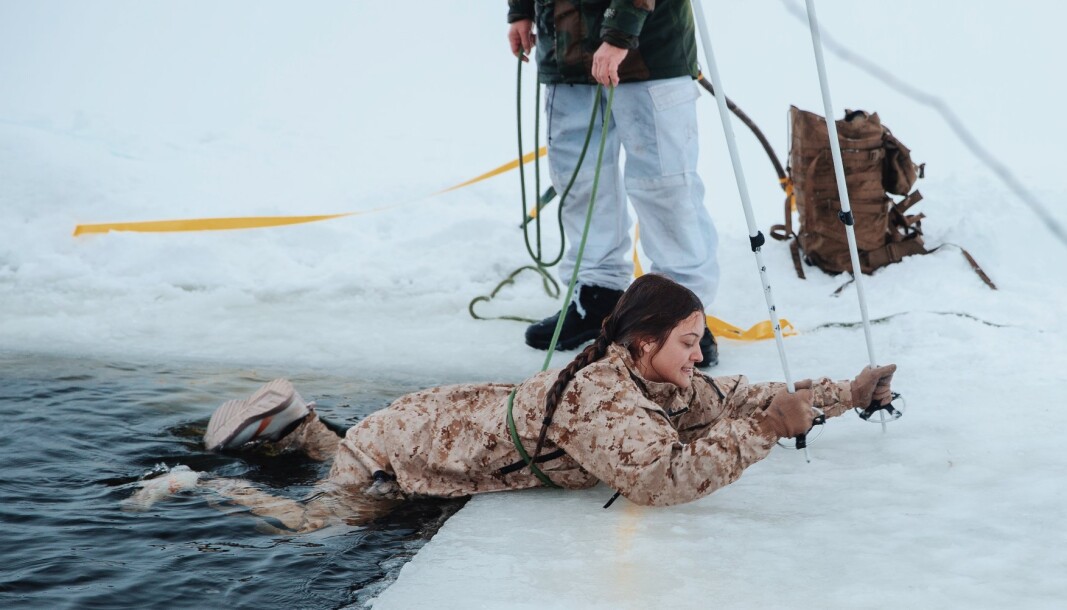 From the Arizona desert to the icy waters of Norway: US Marine Kayla has developed a taste for waffles with brown cheese
When going on an exercise in the field, she likes to pack a small hand sanitizer that smells good. – It reminds me that in a matter of time, I will no longer smell like dirt!
Denne artikkelen er over ett år gammel og kan inneholde utdatert informasjon.
In this column «The Morning Drill» we are getting to know different people with a military connection by asking them the same questions via e-mail.
>>> Les den norske versjonen her >>>
Name: Kayla L. Olsen
Age: 23 years
Occupation: 2ndLt, Communication Strategy and Operations OIC, Marine Rotational Force-Europe.
Place: Northern Norway
1. When, and most importantly how, to you get up in the morning?
I've never been an early bird by choice. Most mornings, I am awoken by my alarm at 7 a.m. The only thing that motivates me from hitting snooze is the Brunost (Norwegian brown cheese) that awaits in the mess hall.
2. What is the first thing you do?
First, I check my e-mail and scroll through my social media accounts. In part for enjoyment and to maintain connection with friends and family around the world, and also to stay informed as part of my job. I particularly enjoy Instagram and LinkedIn.
3. When do you start working?
Approximately 15 minutes past my first cup of coffee. In all seriousness, I usually begin my daily tasks around 8:30 a.m. It is a later start than I am accustomed to in Camp Lejeune, North Carolina; however, I have enjoyed the slower mornings because I've been able to share breakfast with my colleagues daily.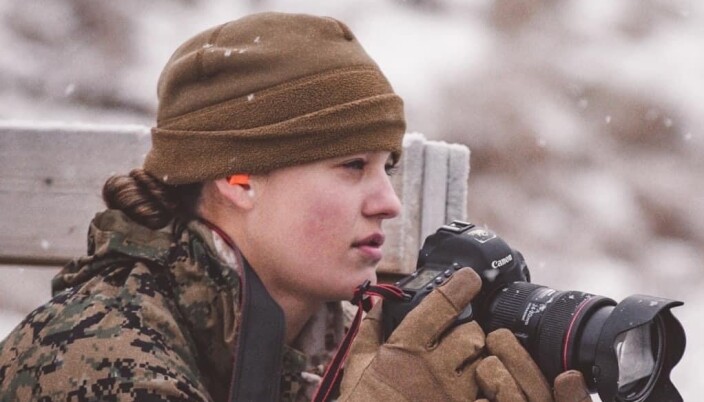 4. Do you prefer dress shoes or field boots?
As much as I love to dress up, I haven't met a pair of dress shoes that didn't hurt my feet. Field boots for sure!
5. Do you prefer lifting iron or running a marathon?
Running a marathon! I actually ran my first half marathon around the barracks in Setermoen Leir during my initial quarantine period. (I'd love to run another half marathon, but not around the same small loop.)
6. What is your best tip for welfare when on a field exercise?
I like to pack a small hand sanitizer that smells good. It reminds me that in a matter of time, I will no longer smell like dirt!
7. What is you weirdest culture crash experience when on exercise with armed forces of foreign countries?
I couldn't believe how confident Norwegian soldiers were running outside. It took me a few weeks to get comfortable running outside without being too cautious about slipping on the ice.
8. With whom would you prefer to share a meal of field ration, and why?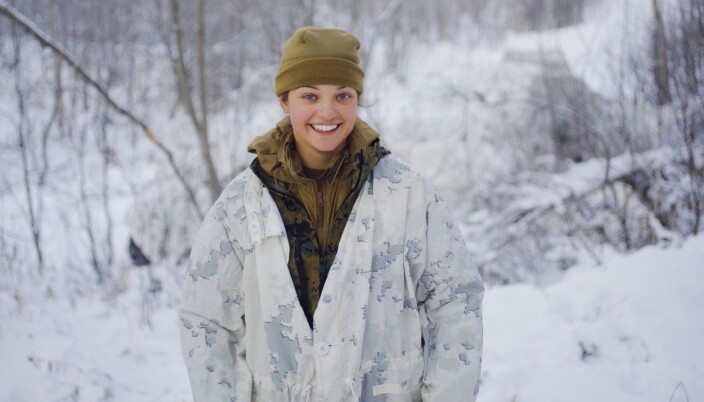 I would love to share a field ration in Norway with my childhood best friend, Rad. We grew up together in a small desert town in Arizona, and now, she works as a high school math teacher there. Though we chose very different occupations, we stay in contact frequently, and it would be memorable to share a field ration (or a Norwegian waffle with Brunost) with her in the arctic.
9. Smart watch – yay or nay?
Yay! I enjoy my smart watch for tracking runs and monitoring my health information.
10. What is the biggest challenge right now, for the place where you work, and for the US defense in general?
For me, the climate here has been a huge adjustment. As I mentioned earlier, I grew up in the Arizona desert where it does not snow. Beyond the cold, the darkness in the middle of the winter had an effect on my mood. I have a new appreciation for sunshine!
I think adaptability is a universal challenge every organization faces, and it is certainly a challenge I perceive to be prioritized by our military. I think each of our branches is always working to tackle the questions: How do we maintain a competitive edge? How do we demonstrate relevance? How do these changes impact our ability to retain talent? These are all challenges I have appreciated while training in Norway and learn from my counterparts in the Norwegian military.