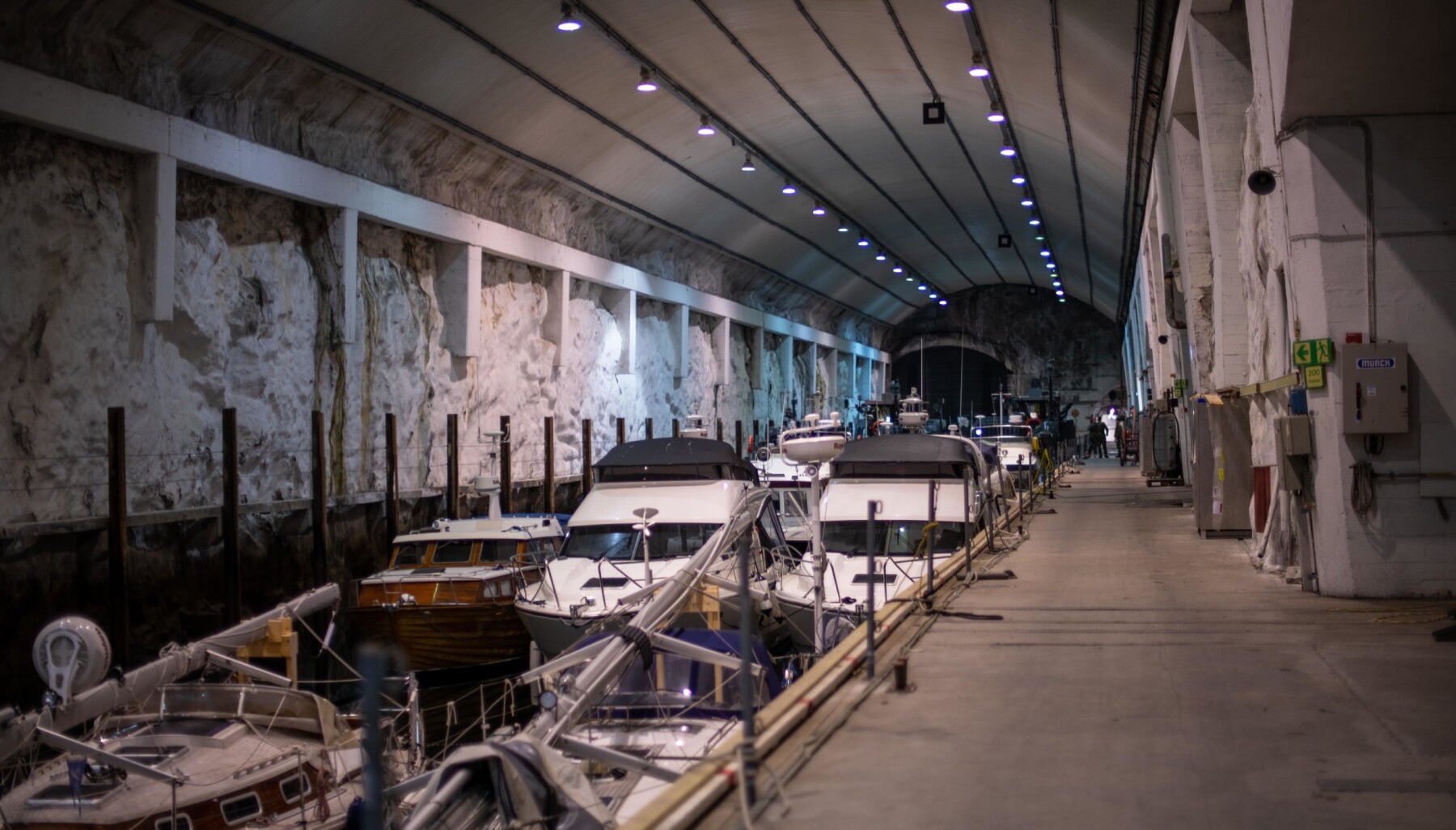 A Call for More Military Vessels at Olavsvern
Olavsvern is yet again open for Nato-allies.
Denne artikkelen er over ett år gammel og kan inneholde utdatert informasjon.
Into the depths of hundreds of meters of rock, a «channel» reveals itself. A long row of posh boats sit on their keel. Where the submarines of the Norwegian Armed Forces previously harboured, boat owners now await to conquer the firth with their yachts or sailboats.
Yet, Olavsvern is currently leased to allied nations. First in line is the Netherlands. They arrived with their flotillas and dozens of troopers that make use of Olavsvern for military purposes.
Read the Norwegian version of this article.
Happy to Return
– We possess vessels able to carry tanks, as well as vessels to move personnel, said lieutenant-colonel Frank Ramakers from the Netherlands.
He is commanding officer in charge of a «Surface Assault & Training Group» , which is part of the Royal Netherlands Marine Corps, and one of his sub-units is conducting training in Norway from Olavsvern. At Olavsvern they will rehearse the transfer of troops from sea to land, and survival and warfare in arctic conditions. Holding a force of approximately 70 troopers at Olavsvern, Ramakers remarks that they were deployed to Norway in January.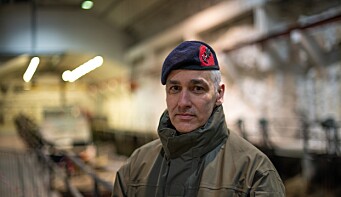 – Have I visited Norway before? Yes, many times, said Ramakers, who counted his tenth military sojourn to Norway.
– To some of our soldiers, though, this is their first stay here, said the 49-year-old.
While Ramakers guides through the mountain complex, pointing to and detailing the vessels they keep, camouflage covered soldiers prepare to leave the secure mountain harbour to pursue another rehearsal point in their winter training.
The Dutch intend to make the most of their weeks of winter training in Norway.
– We would not oppose a return to this place. Yet, we were informed that the Norwergian Defence Ministry is on the lookout for another site than Olavsvern for us next year, said Ramakers.
A Long Story
The story about the marine base in which the Dutch reside, is a prolonged and messy journey that prompts a bitter taste in the mouth for some: Initially the Parliament voted in 2009 to liquidate and sell the base. A little later it was announced for sale in finn.no (Norwegian Craigslist). In 2013 Olavsvern was purchased for 38 million Norwegian kroner by investors, among other the current mayor of Tromsø Gunnar Wilhelmsen.
In December 2020 Wilnor Governmental Services (WilNor) gained control over Olavsvern after becoming the majority shareholder.
The base had been established with the involvement of NATO fundings, and required more than 3000 million Norwegian kroner to have it built.
The price tag on building such a complex today would have ballooned.
The building of Olavsvern, which began in the 1960s, was a colossal project. It consists of a mountain complex covering 25.000 square meters, all of which includes a mountain pool with dry dock for submarines, and quays, and 13.000 square meters of barracks, offices, and workshops.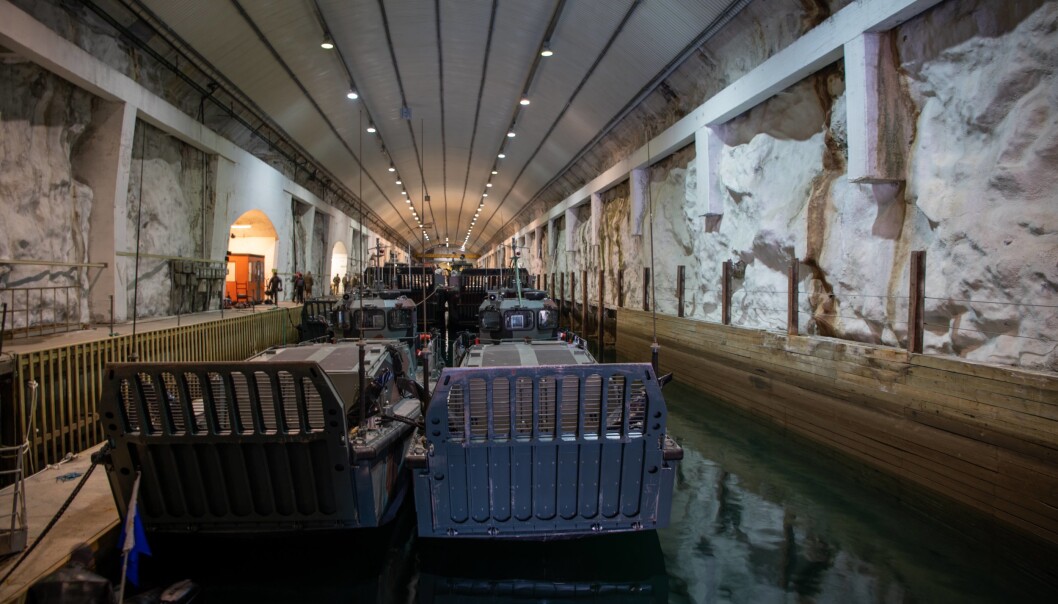 Recently the government regained its presence by partly controlling the area following the takeover by the company Wilnor Governmental Services (WilNor). They supply the Armed Forces with logistical services, among others.
A Touch of James Bond
Behind the Dutch officer Ramakers, Geir Bentzen trails along. Bentzen represents WilNor. He is the Dutch's connecting point to civilian life outside of the complex, providing everything they may need during their stay. Pressing issues are sufficient access to showers and toilets, and that the food arrives on time.
Bentzen expresses hope that more allied member countries find their way to Olavsvern. The retired commander who withdrew from the Armed Forces in 2014, recounts the water depth, that the marine base is covered with 250 meters of solid rock atop, that they are equipped with a dry dock, and that the soldiers will be spared from freezing their fingers off in the biting cold that occasionally wreaks havoc outside.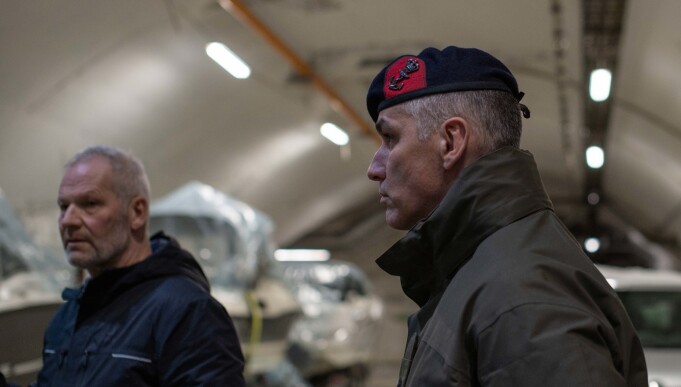 – Admittedly, there is a James Bond-feel to this place. Olavsvern was designed and built for military use. Therefore; we would welcome soldiers from allied countries and also The Norwegian Armed Defense to avail themselves of Olavsvern. Our aim is that civil activity within the complex will be continually reduced in the future, said Bentzen, who served as the last Armed Forces commander of Olavsvern.
– Next year the quartering and the facilities provided to the foreign forces are likely to obtain a higher standard than that of today, said Bentzen.
He enjoys unanimous support in his proposal to foreign forces. Bentzen's chief and CEO at WilNor, Vidar Hole, declares NATO forces welcome.
– US Marines is very much interested in the base. Also, we have noted the interest of the Royal Marines, which utilized the base frequently while it was in the possession of the Armed Forces. Our goal is to develop the military activity onwards, said Hole to Forsvarets Forum upon the arrival of the Dutch in January.
Move and fight
– To us, one important thing was to remain pretty close to our forces in Skjold, said Ramakers, referring to the infantry troopers who have had their winter training there.
Initially the Dutch were to exercise together with allied forces during the Norwegian led NATO exercise Joint Viking, but it was cancelled due to corona outbreaks prompting political and medical berating. Ramakers asserts that they still benefited from their stay, while he closes up on one of the more experienced Dutch soldiers.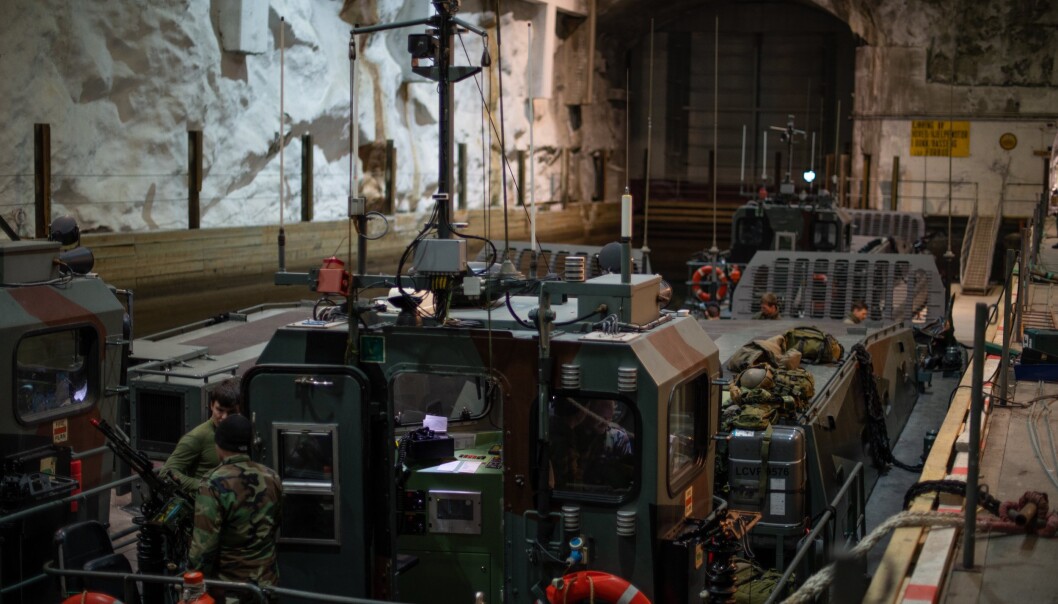 – Master chief Richard Glazenberg, a tall Dutch smiles while he carrying out a non-contagious salute from an appropriate distance.
– The first time I visited Norway was in 1993, a decade later I went to Olavsvern. We bring along some of the more experienced, but also younger ones in their early twenties, said Glazenberg.
– The youngest, who rehearse in arctic conditions for the first time, gain a lot of training in order to survive, move and fight in this extreme environment.
Translation by: Sian O`Hara